Four Point Inspections Florida
Why It Is Important to Have Four Point Inspections Done in Florida
Having a Four Point inspection in Florida to lower your homeowners insurance should be one of the many things you should do as a property owner! A four-point inspection is a quick assessment of your home to ensure that it is safe from any prior damages or potential hazards. This type of inspection is used when a detailed one isn't necessary and a small amount of information is needed. Windstorm Inspections is well known for always steeping their game up and will gladly provide you with the ultimate service at an affordable cost. You will be really happy with all that will be done for you by this company and their effort will encourage you to accomplish more than what you expected. There are plenty of reviews that talk about how professional they are with the way that they work and their ability to provide their clients with great value in a short amount of time. Most times an insurer will not need the detailed documentation that a windstorm inspection company will need since they are simply insuring your home and not providing the tools or installing anything for you. This is one of the easier ways to get started and based on your results once you decide to have your Windstorm Inspections done, you can potentially save thousands of dollars a year. Click here to find out more about what is out there for you to choose from and see if this company has what you are looking for.. Roof, plumbing, electric and AC are the 4 main points of a four-point inspection in Florida because those parts are the most needed and used in the home. Windstorm Inspections has the ability to provide you with some of the best services that are affordable for you! If you are ready to et started and unsure of who to hire for great results, there is a ton of information online that will guide you along the right track. See what people are saying today and make sure that you are giving yourself the best chances at success. There is no better time than the present to find out what you need and how to begin your journey towards getting it done in a way that will allow you to keep your investment alive for plenty more years. The teams at Windstorm Inspections have a solid set of skills and are great at what they do!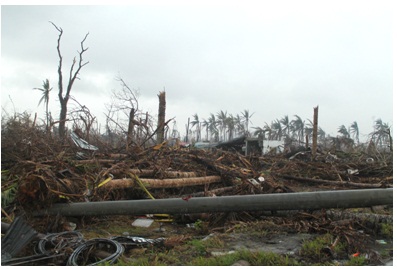 Choosing The Perfect Source To Have The Job Done Properly
Give Windstorm Inspections a call at (800) 469-0434 and they will definitely help you get everything done in a short amount of time. You will have everything that you need in just one location and will never have to bounce from one company to the next in order to get certain jobs done. A Don Meyer inspection is one of the most trusted providers of retail residential and commercial insurance inspections in Florida. Windstorm Inspections works closely with them to provide people with the ultimate experience. Do not put your savings at risk by not protecting your investment and make sure that you are going above and beyond to keep yourself protected properly. If you are not ready to make the commitment but want to reap the benefits that comes with being properly insured with the right tools in place you are going to have to make a few sacrifices. The initial costs of having your inspections done will save you plenty more money down the line and will provide you with a way to stay at ease as well.
With Windstorm inspections take advantage of:
• Windstorm Consultations
• Four-Point Inspections
• Residential & Commercial Replacement Cost Valuations
• Miami-Dade Certificate of Use Inspections
• Roof Strap Certifications
• Flood Elevation Certificates
• Much more
Finding Out More About Four Point Inspections and Why They're Important
Anything you want regarding home inspections will be done for you in just a matter of time and it will be in your best interest to make sure that you are satisfied with the results. Take a moment out of your time to compare what's available to see if Windstorms four point inspection services in Florida is what you need. If you have ever been unsure of anything regarding your property make sure you give Windstorm Inspections your time. One thing that you can always be certain of is the vast level of opportunities you will achieve in having things done by this company with their professional four point inspections today!
Please send us any questions, comments or concerns you may have to:
Info@WindstormInspections.com, Live Chat with us at the lower right corner of this page, or leave us feedback here.

Calculate your savings!
Save
Save
Save
Save
Save
Save
Save
Save